Findings
Deep in the Gully Canyon.
The dive team documented high-density communities of deep-sea corals and sponges on five dives and across a wide depth range. These included a high-density forest of bamboo corals at a depth of 1,100 meters inside the Gully Canyon, a highly diverse and dense assemblage of deep-sea sponges at depths of 2,500-2,650 meters on Retriever Seamount, as well as patches of high-density communities on Kinlan Canyon, Bear Seamount, and Veatch Canyon.
What samples did the team find?
The team collected 124 biological samples (35 primary and 89 associated taxa). Twenty-six of the primary biological samples represented range extensions, and several of these may be new species to science. The other biological samples were collected to support studies on connectivity and biogeographic patterns across the Atlantic Ocean, an important goal of the ASPIRE campaign.
Deep Diving Under Pressure.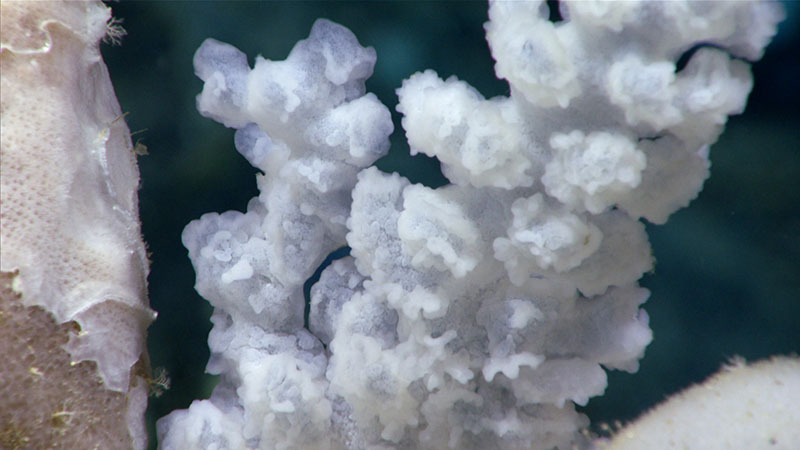 Conducted a total of 12 remotely operated vehicle (ROV) dives in deep waters off the U.S. and Canadian Atlantic continental margin for a total dive time of 85 hours, 58 minutes and a total on-bottom time of 54 hours, 49 minutes. Collectively, these dives explored seafloor habitats at depths between 306 and 2,668 meters over a linear distance of 5.996 kilometers. Hundreds of different species of animals were documented during these dives. Observations of particular note included several species that are potentially new to science, numerous range extensions, and new behaviors.