Explorers
The Hadal Ecosystems Studies (HADES) Program is a collaborative project, funded by the National Science Foundation, aimed to pursue the foremost questions in the trench and hadal ecosystem science, determining the composition and distribution of hadal species,  the role of pressure, food supply, physiology, depth, and seafloor topography on deep-ocean communities and the evolution of trench life.

Timothy Shank
Timothy Shank's Molecular Ecology & Evolution Lab is focused on understanding ecological and evolutionary processes that structure the diversity of deep-ocean benthic communities, including larval dispersal, colonization, habitat utilization, genetic connectivity, and the evolutionary relationships of invertebrate fauna. These studies include seamount and chemosynthetic ecosystems intimately tied to planetary processes significant to the evolution of life on earth.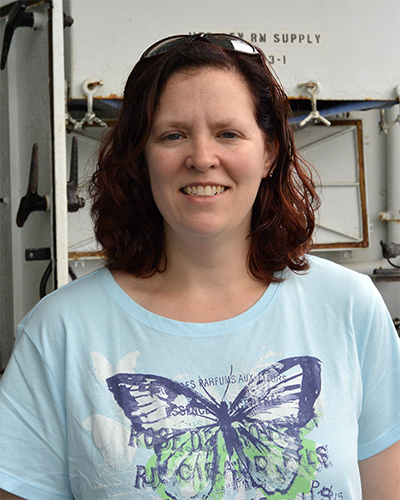 Jill Bourque 
Jill is a postdoctoral researcher at the U.S. Geological Survey (USGS) Southeast Ecological Science Center in Gainesville, Florida. She received a B.S. in Marine Science from Rider University (2002), and an M.S. (2005) and Ph.D. (2009) from the University of Delaware's College of Marine Studies in Lewes, Delaware. Her graduate work examined the population biology and community structure associated with intertidal worm reefs in Delaware Bay. Since joining the lab of Dr. Amanda Demopoulos (USGS) in 2011, Jill has been involved in taxonomic identification and community analysis of marine macrofauna residing near deep-sea coral habitats in the Gulf of Mexico. Her research interests include the community ecology and ecosystem function of biogenic reefs in coastal and deep-sea habitats with a focus on how these habitats contribute to local and regional biodiversity. On this cruise, she will be sampling canyon sediments adjacent to hard-bottom habitats to examine their role in habitat provision for soft-sediment benthic macrofauna.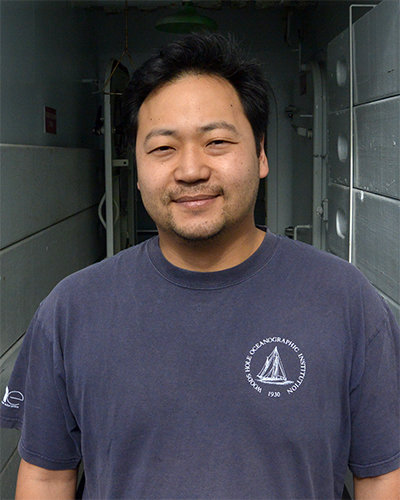 Walter Cho
Dr. Walter Cho joined PLNU in 2012. He is a marine biologist and teaches numerous courses. His research focuses on the study of the biodiversity, biogeography, and population connectivity of marine fauna; Setting Out Into the Deep article. Cho is particularly interested in the invertebrate associates of deep-sea corals and uses a variety of molecular and ecological tools to study the ecology of these communities.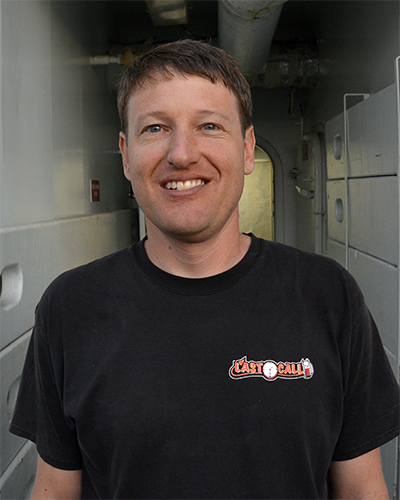 Jeffrey C. Drazen
Jeff is a professor in the Department of Oceanography at the University of Hawaii, Manoa. He earned his Ph.D. from Scripps Institution of Oceanography and he was a postdoctoral fellow at the Monterey Bay Aquarium Research Institute. His research interests are the trophic ecology and energetics of fishes in the open ocean and deep-sea ecosystems. Recently his research has evaluated the use of spatial management strategies for deepwater bottom fishes, examined mesoscale variability in micronekton communities, explored the structure of deep-sea and pelagic food webs using stable isotopes and other biomarker techniques, evaluated abyssal fish and scavenger populations in areas that will be mined for metal resources, and examined the structure and function of trench communities including the Mariana Trench Marine National Monument. Much of his research has been in collaboration with NMFS scientists and he is a senior fellow of the Joint Institute for Marine and Atmospheric Research.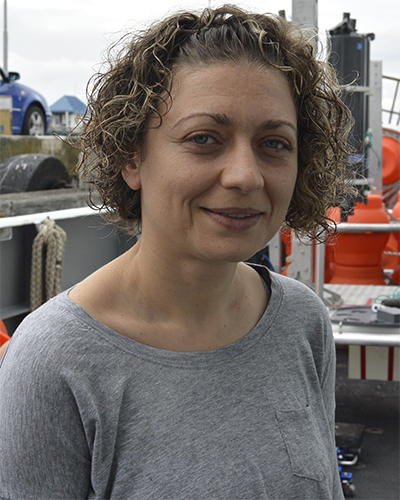 Eleanna Grammatopoulou
Eleanna has a BSc honor in Marine biology and Oceanography (2011) from the University of Southampton, United Kingdom. Her undergraduate thesis focused on influences from anthropogenic disturbance and sediment type on benthic communities in the Southern North Sea. Furthermore, in 2012 Eleanna got her MSc in Aquaculture and Environment at the University of Stirling, United Kingdom. Her master thesis was related to the effects of environmental pollutants on cell apoptosis and gene expression in a fish cell line. The aforementioned degrees provided Eleanna with skills related to data handling and lab analysis. Finally, in 2013 she started her Ph.D. at the University of Aberdeen, United Kingdom. Her Ph.D. thesis aims to compare and contrast the distribution and biochemical composition of organic matter as well as the bacteria biomass in the abyssal and hadal sediments from two of the deepest environments on Earth.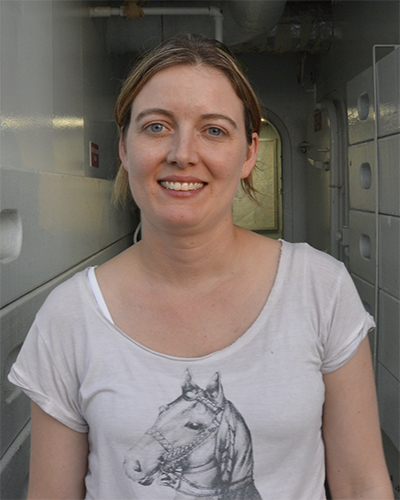 Sadie Mills
Sadie is involved with the planning and preparation for many biodiversity research voyages and has participated in 17 voyages completing over 472 days at sea. These include campaigns to Antarctica and around New Zealand on the R/V Tangaroa and on international research vessels in New Zealand waters. Her roles on the vessel include preservation and identification of marine invertebrates, data entry to the NIC's Specify database, live logging of fauna, and seabed habitats via the Ocean Floor Observation Protocol software used with towed camera systems and ROV, Chemical Safety, and preparation of sample biosecurity importation documents.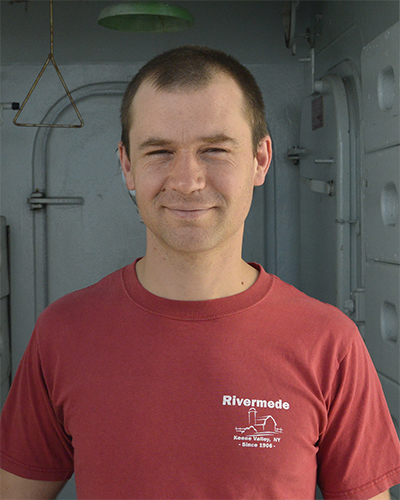 Daniel Gomez-Ibanez
Daniel has a B.A. from Wesleyan University in Physics (2000) and an MS from Stanford University, Mechanical Engineering (2002). His research interests include Autonomous Underwater Vehicles (AUVs), Underwater Vehicle Propulsion, Underwater Energy Sources, Flea Power Electronics. Daniel is an engineer at Woods Hole Oceanographic Institution. He works on all kinds of underwater vehicles and instruments. He will operate and maintain Nereus's electrical systems during the AUV segment of the cruise. He has integrated the HD cameras which come from the Deep Sea Challenger project and will be used on Nereus during ROV operations.
Marshall Swartz
Marshall has a B.S. from Duke University in Electrical Engineering (1976) and an M.B.A. from the University of Michigan (1980). His research interests include; Hydrographic instrumentation and sampling system development, engineering improvement, and user mentoring. Active involvement with shipboard research programs, especially those with international and multidisciplinary activities. Sensor and system development, engineering, and operations on lowered packages, ROVs, and AUVs, especially those with CTD, acoustic, and camera applications.