Findings
The initial research encounters
We have travelled together for more than 4,000 nautical miles, and it is obvious to see same faces day in day out even though they may seem tired. There are gifted scientists, consisting of a group of passionate students and an experienced remotely operated vehicle team. Our success is as a result of working together as a team. We have tackled challenges with perseverance and determination towards achieving our goals and objectives.
By now, we have a better understanding of the Chukchi Borderlands lay out and its topography that is its plateaus, scattered pockmarks, deep valleys, and high ridges. We have researched the communities, gathered and collected information and new species, as well as how these communities live and interrelate in this isolated environment. We have documented a photograph of the current state of Borderlands for future comparison and reference. From our observations, several questions have emerged which are yet to be answered.
Furthermore, through robotic eyes and the lens of media cameras, we have recorded events so that we can share our experience with others. Only a few will manage to reach where we have reached, and we hope that in one way or another, what we have managed to share will trigger your curiosity prowling within each one of you.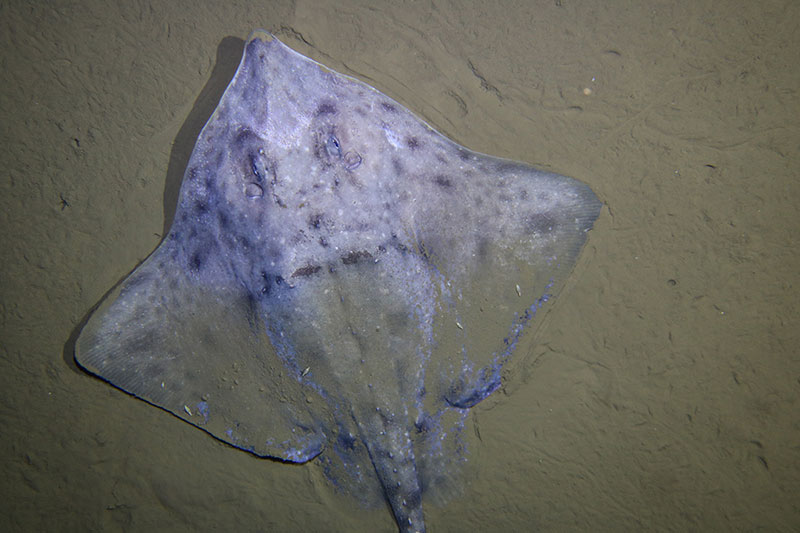 "An Arctic skate, from the Global Explorer remotely operated vehicle. Was one of the many exciting organisms seen during the Hidden Ocean 2016: Chukchi Borderlands expedition. Image courtesy of The Hidden Ocean 2016: Chukchi."