EN 303 Literary Nonfiction / Spain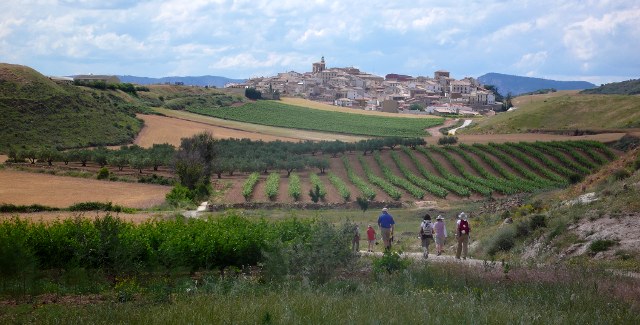 Tuesdays and Fridays from 11am-12:15pm
This course will focus on travel writing– so we're going to travel! Learn the art of translating the vividness of places and experiences into words to share with readers at home. We'll explore Madrid and Galicia, the ancient Celtic region of Spain. Our destination is Santiago de Compostela, home to a shrine of St. James the Greater that has drawn pilgrims for over a thousand years. The beautiful medieval core of the city is simultaneously a UNESCO World Heritage Site and a living community. Many of the world's oldest travel writings were stories of pilgrimage in Asia, Europe, and the Middle East. We'll read travelers' tales from many traditions and in many forms, from medieval descriptions of miracles to modern articles and blogs. After practicing writing from memory and from local sites, we'll go to Spain for you to collect material for your final creative project. Bring your walking shoes – we'll walk along part of the Camino de Santiago to experience the pilgrimage trail. Support will be offered to help everyone get ready for the walk and to pick up a few Spanish phrases. (¿Donde esta la catedral?) Bring your dancing shoes, too – there will be time to explore the cultural life of Spain!
Liberal Arts Core/University Requirements Designation: WI Prerequisite: EN 102
Location: Camino de Santiago de Compostela
Faculty: Dr. Katie Peebles Dr. Peebles specializes in medieval studies and folklore, and in English, French, and Italian literature, Dr. Katie Peebles teaches undergraduate and graduate courses from an interdisciplinary perspective.  Her own research areas include medieval urban legends (think of poisoned apples), heritage construction (flying monks), and medieval British multilingualism (with manuscript illustration of squirrels' property rights).
Program Fee: $1,100 Program Fee includes:
round-trip international airfare
ground transportation
double occupancy accommodations
entrance fees to all required site visits and cultural activities
daily continental breakfast
international health insurance coverage
The Center for Global Education will register students for this course after the student has successfully submitted the online study abroad application. Full-time students do not need to pay additional tuition for this course provided they are registered for no more than 18 credits during the spring semester, including this course. Full-time students enrolled for more than 18 credits are subject to over-enrollment fees. MU reserves the right to make any necessary changes including adjustments in cost in the event that unforeseen circumstances arise. Financial aid may apply. For more information, please contact the Financial Aid Office. You will be responsible for making all timely payments to Marymount University.